Study: Examining well-being as veterans transition from military to civilian life.
The Veterans Metrics Initiative (TVMI) Conducted by the Henry M. Johnson Foundation is a unique study about Veteran's experiences over the first three years of the transition from military to civilian life. TVMI includes a survey designed to help understand and identify ways to improve the transition by asking about job, education, family, finances, health status, and program use following separation from military service.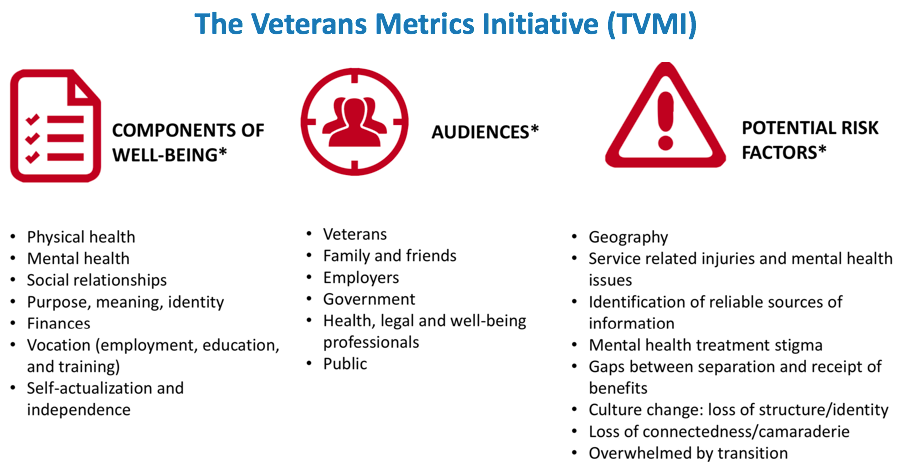 While many veterans thrive when returning to civilian life after military service, others experience family strife, unemployment, poverty, substance abuse, homelessness, and other challenges.
Numerous public and private programs exist to help veterans address these issues, but we lack evidence-based methods to determine the impact of these programs on long-term well-being.
The Veterans Metrics Initiative: Linking Program Components to Post-Military Well-Being Study (TVMI Study) launched in April 2015 to address that gap by examining transition and reintegration experiences and assessing the outcomes of transition assistance programs.
The study, now in its final year, is analyzing all survey results to create infographics and program component menus.